Being a collector of all kinds of sex dolls, I have made it my mission to help others find their way in the world of sex dolls. I have reviewed various types of sex dolls, and this time I am here to introduce to you the best mini sex dolls currently available.
Mini sex dolls are a fantastic alternative to full-sized sex dolls.They are small, cute, lightweight, easily storable and, most importantly, they are cheap. I am not saying anything bad about regular sex dolls. I love my big dolls wholeheartedly, but small sex dolls undoubtedly have their own advantages. The light weight of mini love dolls makes positioning during sex much easier and it often leads to a more enjoyable sex experience overall, especially if you are physically tired from a long day. You are not always in the mood to move around a heavy sex doll every time they get horny. A small sex doll is exactly the perfect solution to this situation. What a mini sex doll lacks in height, it makes up for in performance, as their cavities are just as pleasurable as those on larger sex dolls.
So, without further introduction, let's get to the point – I believe the best mini sex doll to be…
#1. Shiori – 80 cm (2 feet 6 inches)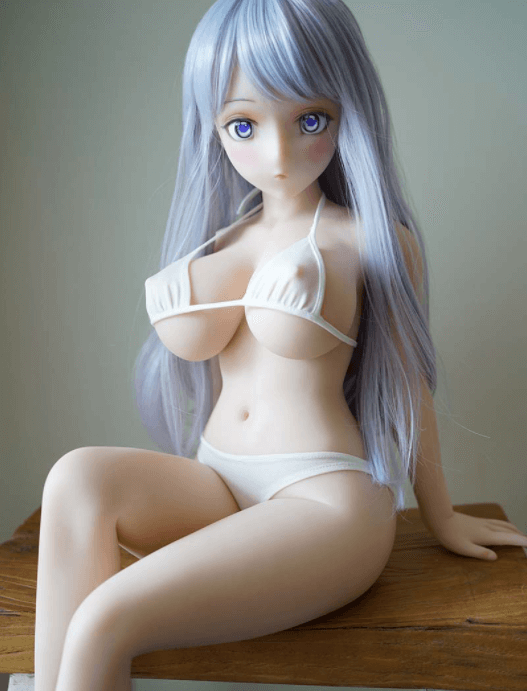 Shiori is a small sex doll with a petite body, perky breasts, and a gorgeous face. She may be a mini sex doll, but there is nothing miniature about her ass or vagina. When you are fucking her, you will feel like you are in heaven. Her breasts feel very realistic, her ass bounces back and forth during sex and her blue eyes are truly beautiful. I also featured Shiori in my article on the best sex dolls, where I ranked her as the best entry-level sex doll.
She is relatively lightweight, which makes her very easy to move around in the house from room to room and from one position to another. I prefer light sex dolls over heavier ones because a light weight allows for comfortable maneuvering and creative positioning during sex. When I want to switch between doggy-style and missionary, for example, I don't want to feel like I am doing weightlifting in the gym. With Shiori, it's not a problem at all.
Shiori is incredibly sexy and her ass is completely irresistible to any man who lays eyes on her, so keep her hidden from your friends. Luckily, she is a small sex doll, so hiding her is no difficult task at all. She can fit under the bed or in any closet. For a mini sex doll, she is rather pricey though, I have to admit. But, for the price, you do get fantastic quality.
#2. Jasmine – 128 cm (4 feet 2 inches)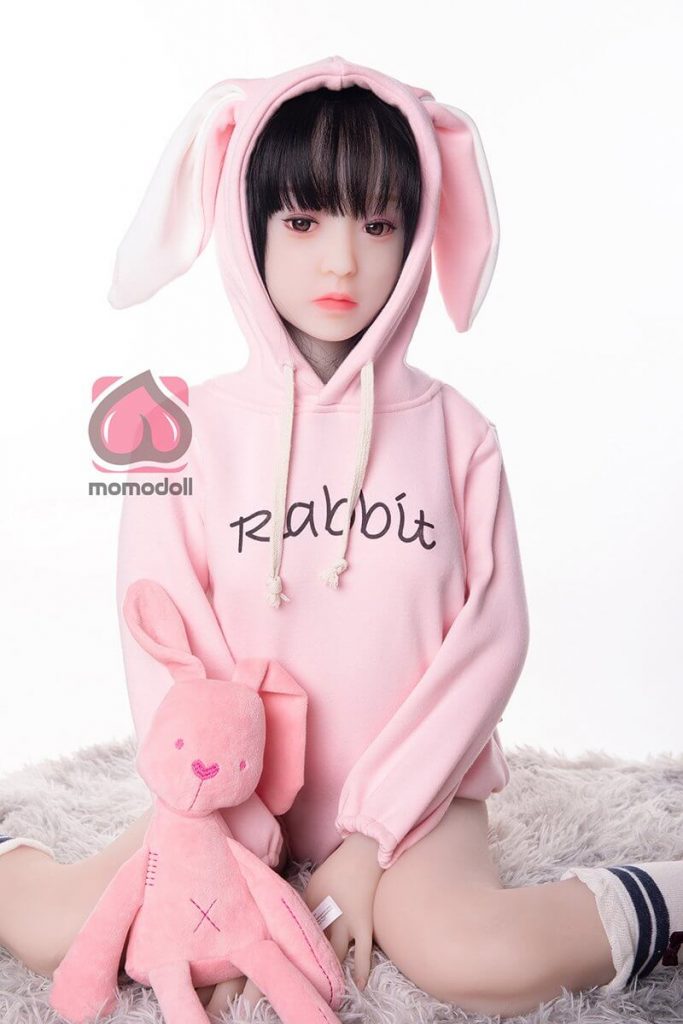 Meet Jasmine – A silicone mini sex doll with a busty body, silky smooth skin, and a gorgeous face. What is most impressive about Jasmine is the fact that she is made from high-quality silicone. Most mini sex dolls on this list are made from TPE, not Jasmine. She has the body material of a high-end sex doll, without the high price tag.
Jasmine will please all your sexual desires and her perky, soft breasts are perfect for a nice titfuck. Imagine squeezing yourself between her soft breasts, while watching her cute face bounce back and forth. Very, very sexy!
#3. Aoi – 125 cm (4 feet 1 inches)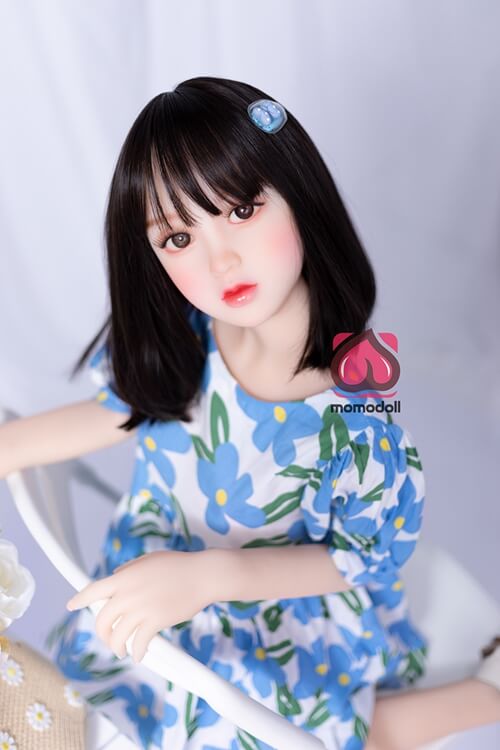 Aoi is a small sex doll from Japan who has an incredibly arousing body and face. Just look at her! Goddamn!
As a fan of anime, Japanese small sex dolls are one my favorites. They make the Japanese sex experience accessible and without any of the annoying censoring. Have you ever wanted to fuck a Japanese girl but found out that they are always unwilling to have sex, they don't speak English, or they are just thousands of kilometers away from you?
Well, I have felt this, so naturally, I was very glad when I saw this small sex doll for sale. When you bring Aoi home, you don't have to worry about any Japanese traditions, as she will always be waiting for you, bent over and ready to be fucked.
She is considerably pricier than most other mini sex dolls, though, so she is not a perfect choice for everyone. But, if you think about Japanese past… to get the virgin body of a Geisha like Aoi, men were willing to give up their homes! Her price is a rather small one in comparison.
 #4.Linda – 115 cm (3 feet 7 inches)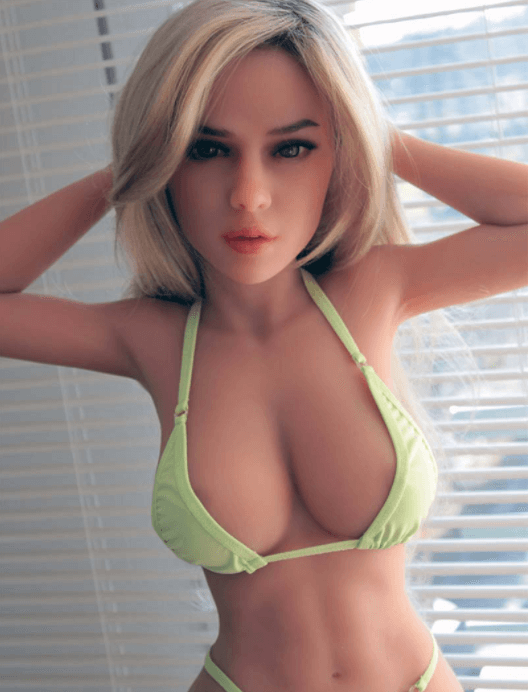 Linda is cute mini sex doll with a voluptuous pair of breasts, a tight vagina, and a stunningly detailed face. No doubt she is one of the sexiest mini love dolls in this height range. Personally, I think she is gorgeous. But I know some of you prefer dolls with photorealistic faces, so in this case someone like Aoi might be a better suit for you.
She is one of the shortest mini love dolls I am recommending in this article, which means she is also one of the most comfortable to use and position. During sex, you can quickly flip her from one position to another, without getting tired in the slightest. You can pound her from the back, from the front, in between her tits – all in one session, without breaking a sweat. I cannot stress enough how enjoyable it is when you have mini love doll who is as light and short as Apple here.
#5. Miko – 102cm (3 feet 3)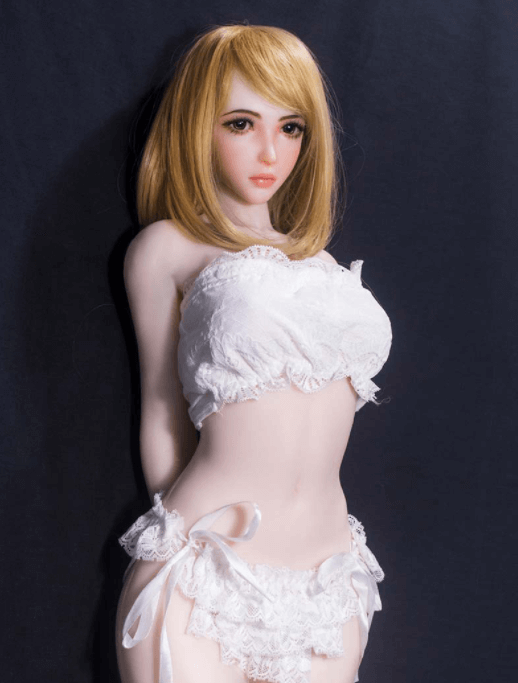 Miko is another fantastic small silicone love doll who deserves a place amongst the best. She looks and feels much more realistic than most mini love dolls. Her face is stunning, her ass feels nicely soft and her vagina feels very tight. I was skeptical of Miko at first, as her price seemed too low for me. Normally, premium quality 102 cm mini love dolls cost more than her, but I loved the pictures of her, so I decided to go with it. My fears were washed away very quickly – out of the box came one of the sexiest mini love dolls I have ever seen. She is very easily positionable, her ass feels incredible and her vagina has this nice suction effect, which feels like she is pulling your dick in and out of her. I can definitely recommend Miko to anyone – she is one of the best mini sex dolls for the money.
#6. Elsa – 111 cm (3 feet 6 inches)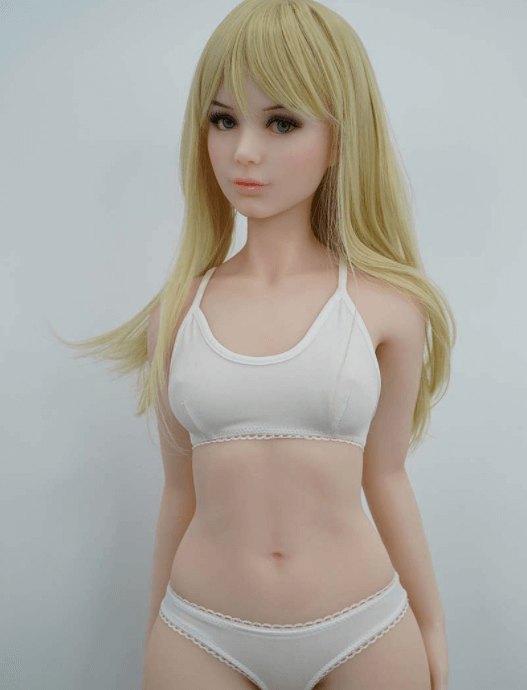 Elsa is a beautiful mini silicone love doll with some creative extra features. Her face has both Eastern and Western influences, giving her a unique and very sexy look. PiperDoll, her creator, has given their customers the ability to add heat and sound technologies to their mini love dolls. This may sound like a useless feature at first, but experienced users know that all the small details are what make sex dolls exciting. The quality of the hair, the texture of the skin, the softness of the breasts, and everything else. Adding heat and sound to a mini love doll definitely improves the sex experience overall. Too often have I I have felt horny, brought out my love doll for a quick fuck, but then found out that she is as cold as a corpse. This feeling is rather depressing and the folks over at PiperDoll have found a creative solution to this problem.
#7. Mai – 100 cm (3 feet 3 inches)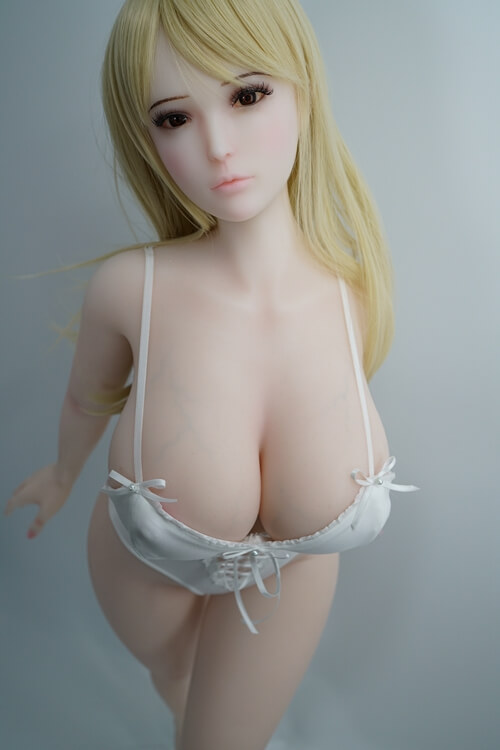 Meet Mai – a small sex doll with a beautiful pair of tits and a stunning face to match. She will please any man with her mouth, her anus, and of course, her nice and tight vagina. One of the reasons why I love Mai, in particular, is that she has one of the most realistic breasts in this price and height range. Mini love doll makers tend to make the breasts on their mini love dolls oversized, removing from the realism during sex. Large tits obviously also have their advantages, but I like realistic mini sex dolls more than anything. Therefore, a modest pair of tits, just like those on Mai, are perfect for me.
Bring Mai home with you if you are a fan of Japanese women. Mai is still my number one pick for best Japanese mini love doll. However, if you don't want to invest enough money for Mai, then go with Mai!
#8. Viola – 115 cm (3 feet 8 inches)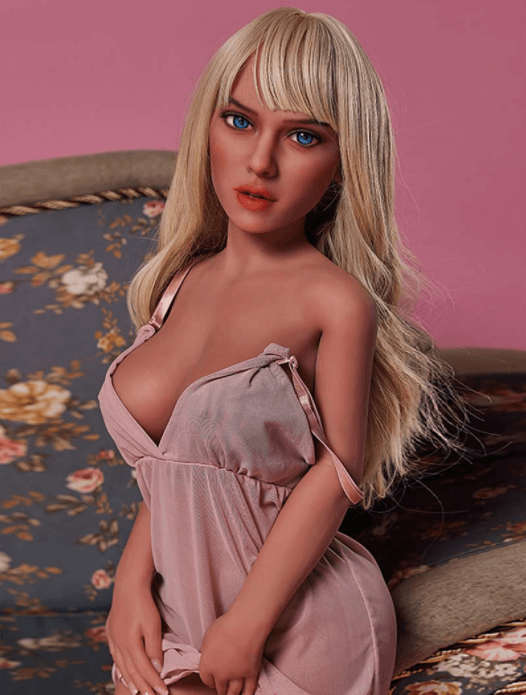 Viola is a mini sex doll with a nice voluptuous pair of breasts and a stunning face. She also has a gorgeous body and I can't wait for the moment when I can try her out by myself. The reason why I couldn't comfortably place her higher on this list is simple… I have no personal experience with her. From what I have seen, she should be a fantastic mini sex doll, though, so if you do end up ordering her, then leave a comment. I would love to find out more about her.
#9. Akane – 90 cm (2 feet 9 inches)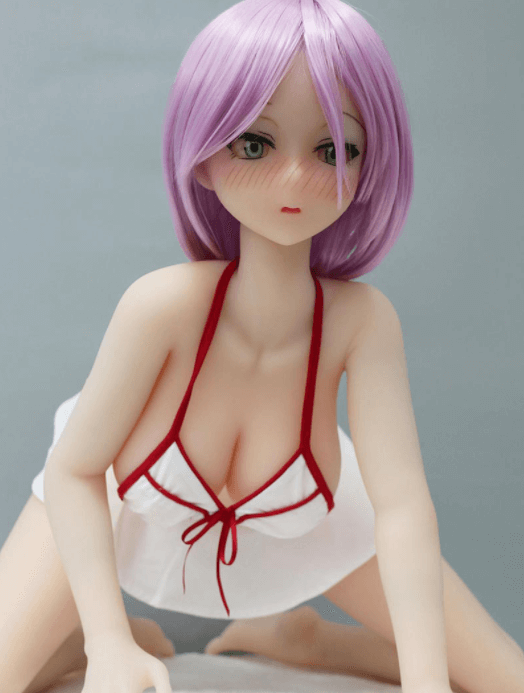 Akane is a good choice for a mini hentai sex doll for those men who don't have much room for storage. She is the shortest mini love dolls on this list, with a height of just 90 cm. She can be stored very easily just about anywhere.
Personally, however, I think she is too small. She has a nice face, but such a small body does take away from the feeling of realism during sex. With a full-size sex doll, you actually feel like you are with a real woman. But, with Akane, you hardly every catch that feeling. But, if for one reason or another, her size is good for you, then by all means – order Akane.
#10. Miol – 110 cm (3 feet 6 inches)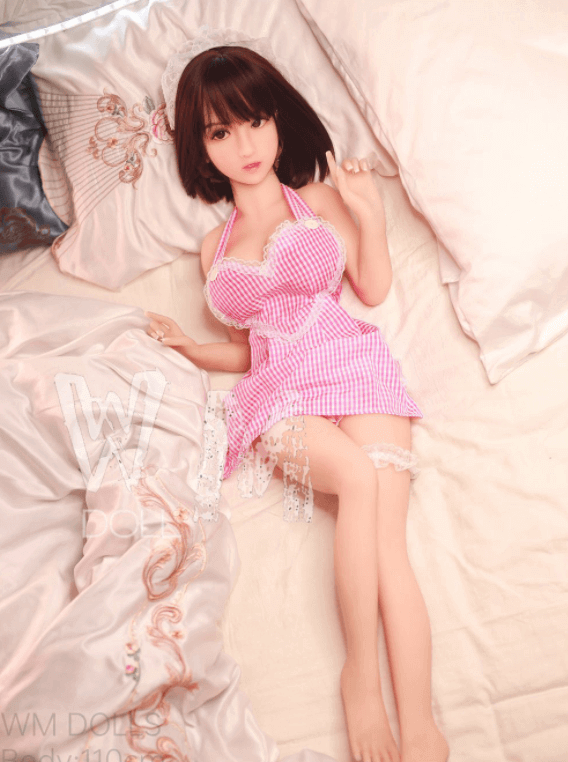 Miol is the last mini love doll I chose to feature on our list. She has a high-quality vagina and ass, similar to Miko. However, I personally think that Miko is the better choice between the two, as her face is just too gorgeous. I am not trying to discredit Miol in any way, though. Miol is a very sexy mini love doll and if you like what you see, then don't let me hold you back. Bring the (mini) love of your life home and forget your days of loneliness!